The Official News Blog of Author Phillip Gilliam
Art Out Loud Academy featuring Phillip Gilliam Hosted by: LadyVee DaPoet June 12, 2022
Listen to the Blog Talk Radio FRESHH interview with author, Phillip Gilliam, by The Young Man Nük about Gilliam's book, Black Leather Apron on Sunday, August 4, 2019.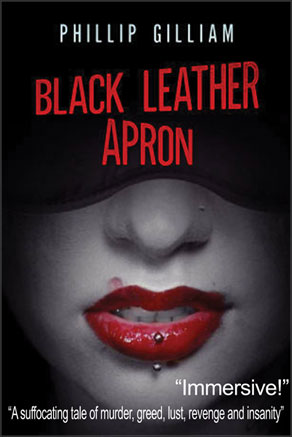 Black Leather Apron is the gritty new crime novel pitting hard-boiled private eye John Talion against the vicious serial killer who's murdering, raping and disemboweling his way thru the streets of Baltimore.
Terror reigns as one by one his victims are lulled into a lustfully false sense of security minutes before being completely destroyed, by the ghoul who's laid hands upon them.
No woman is safe from a man who's mindless killing is dispersed with a surgical skill that resembles outright pleasure. Women of privilege are being ripped apart with the same gruesome indifference as accountants, or ladies of the night.